Nature meets nurture in Brunswick
Temple Living is a boutique development brought to life through the design aspiration to deliver the amenities of a modern home and provide an insight into the rich history of this Brunswick warehouse address.
The design retained and redeveloped the existing facades, seamlessly converting the original buildings into four contemporary apartments and eight townhouses.
The project is designed to take full advantage of the site location, channelling natural light into the generous open plan living spaces. Extending to four storeys, the townhouses feature private roof decks showcasing views over Temple Park and the city. The highest quality fixtures and finishes have been selected to provide a bespoke feel to this unique project.
"Temple Living remains a haven to its residents, a sanctuary
to be enjoyed within Melbourne's urban environment." Frank Bambino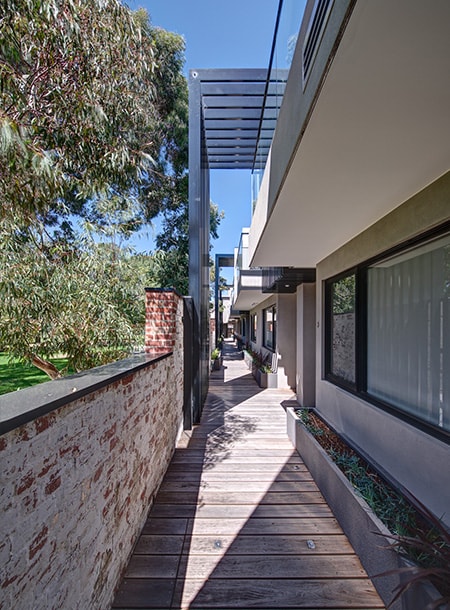 Photography by Jaime Diaz-Berrio