Challenging the concept of streetscape and neighbourhood character
Briefed to create a home with heart, Via went to work designing this Ivanhoe Residence for a busy family of six.
Working with an existing building, the studio sought a resolved design language encompassing the use of contemporary materials and finishes. Concrete and glass combined with zinc and bluestone fused to integrate the intentional juxtapositions between old and new. A luxurious, warm and consistent approach to the interiors worked in parallel to the architecture.
Blessed with a generous set back, the original building was able to be extended forward, creating a completely new zone to rework the spaces this family need. Through a deep understanding of what family life meant to these individuals, each family members needs were encompassed in the brief and personal ideas were developed through the response. Harmonising the private and shared parts of this home was achieved through clever floorplanning and purposeful structure choices to maximise sight and noise considerations.
Embracing each other without encroaching, the children's areas can grow with them, whilst the parents retreat is generously designed with light and aspect at the forefront. Internal courtyards and custom glazing bring light and aspect to the fore, with extensive use of timber louvres to maximise natural cooling. The sustainable credentials extend into material selections with solar orientation, masonary and glazing with high thermal properties and low energy LED lighting throughout.
Adding to the richness and character of this beautiful tree lined street, the contemporary home sits comfortably in a traditional streetscape. A striking home, it challenges the concept of streetscape and neighbourhood character, but through its scale and palette, are utterly respectful to its surrounds.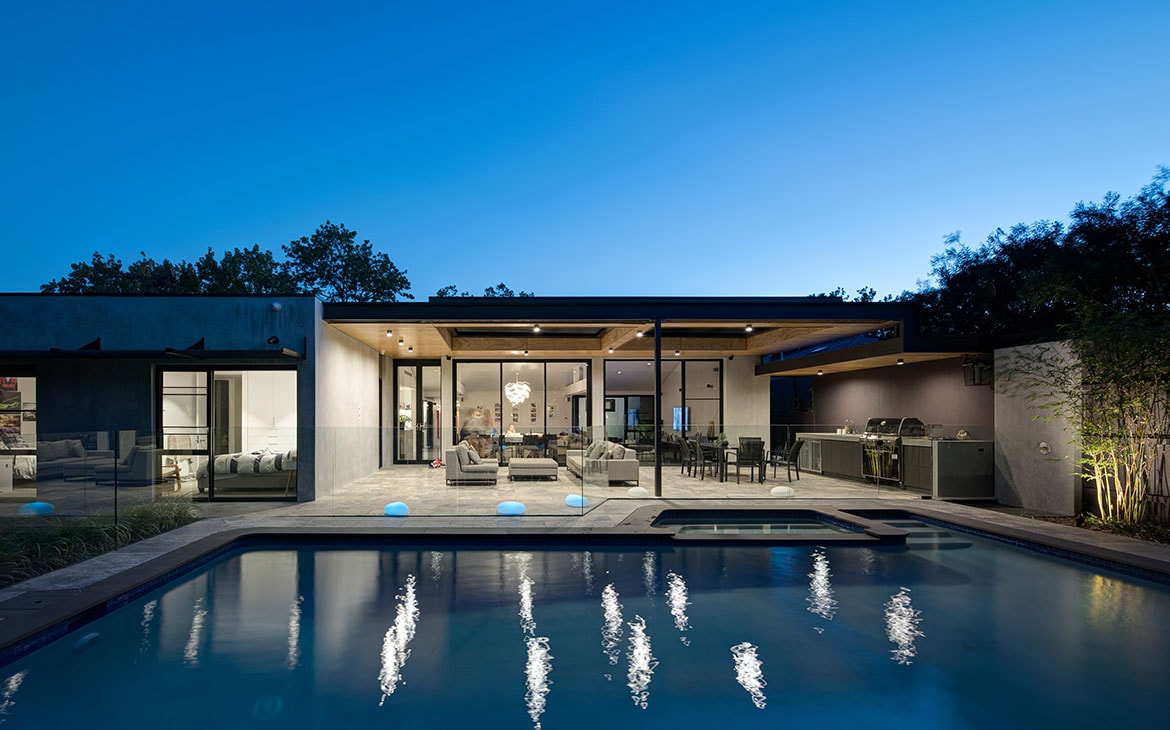 Photography by Jaime Diaz-Berrio