back
Study Group Church Lane Campus
Stimulating and energised learning spaces
As a global education provider, Study Group were looking for an effective campus design to house several of their colleges in their Church Lane location.
The design evolved through a desire to create an open learning environment where spaces were defined through the application of colour as opposed to physical walls. Working to some tight restraints was a great challenge for the team in designing to push value through economical finishes and layout approaches.
Ceilings, walls and floors were coloured in reference to each of the four brands that were inhabiting the site, to provide a sense of place and ownership to the students. Cost effective design solutions were also employed to further define spaces with elements such as yachting rope screens being used to great effect. Working closely with Study Group's marketing team, the team also developed key signage and wayfinding elements throughout the campus.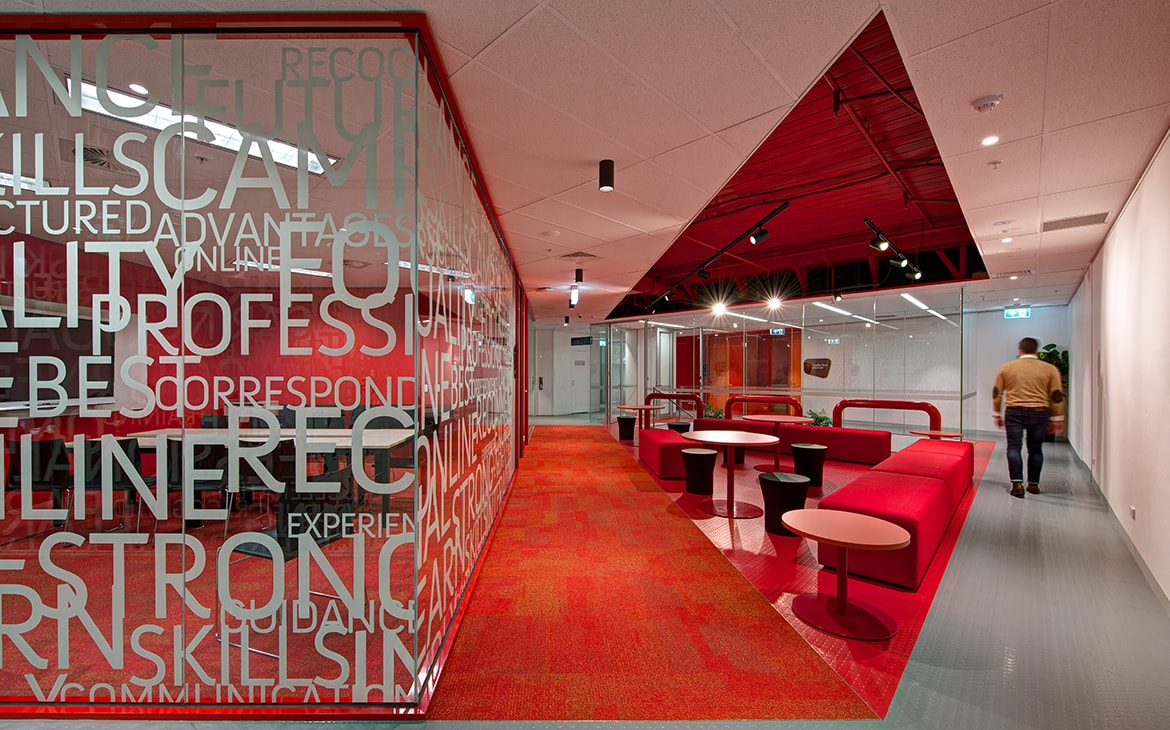 Photography by Jaime Diaz-Berrio