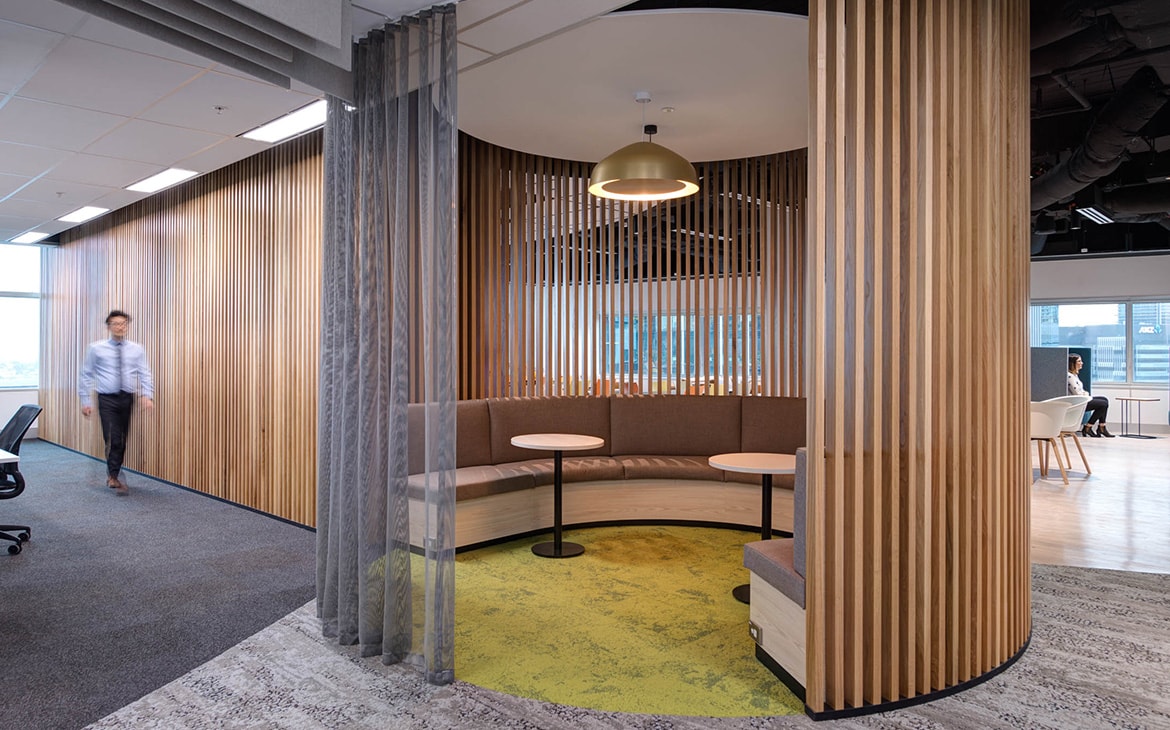 Sustainable material selections define this contemporary workplace design
As a global renewable energy company, Pacific Hydro were looking for a workplace design that was sustainably focused, to embrace and reflect their culture.
The design encourages movement and circulation, with curvature and fluidity interwoven through the built areas, the furniture selections and the lighting. Extending the client's clean values into the material selections sees natural materials and recycled timbers used extensively, both to meet the sustainability brief and create a high end aesthetic.
Embracing agile based working and its resultant design, the team facilitated a truly collaborative process to engage the client team, and ensure the specific needs of sub team were which included specialists in workplace psychology.
"To empower staff to move around the space, and to take advantage of the zoned areas for their intended purposes, a central circulation path with feature finish is emphasised around the floor." // Carissa Young