back
Meet the: Architectural Grad prepping for Registration
We interview Architectural Graduate Michael Zumbo about going through the registration process, his career aspirations, and the family who inspired him.
Architectural Graduate Michael Zumbo, or simply 'Zumbo' as he's affectionately known in the VIA office, is our team spirit guy – the one who organises the best events and outings. From an in-studio party featuring hip hop dancers who previously almost won Australia's Got Talent, to the uber-competitive AO VIA-wide table tennis competition, no social event is too ambitious for Zumbo to handle.
He's been quieter this past year though as he works his way through the registration process – an often-gruelling endeavour that is a full team effort at VIA. Zumbo has had his professional mentor Quentin, registration guru Gamze, and Directors Lin and Mark all pitching in to get him ready.
Why did you choose architecture as your career path?
I've always liked building things: I was addicted to Lego growing up! At school I enjoyed VisCom, and I started to draw houses. That naturally led into architecture. But last year I suddenly realised – and I know it seems really late – but I realised it must have come from something deeper because both my Grandpas were always building things in the backyard and I was always around them. I'm from a big Italian family, and one of my Grandpas first migrated to Argentina and built a house there, before migrating to Australia and building a house here.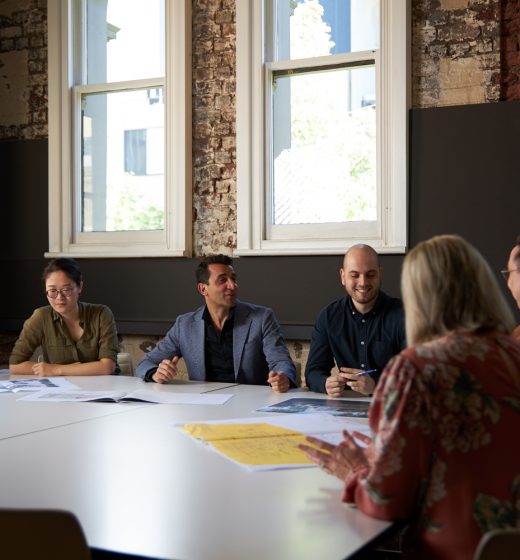 You JUST missed passing the registration exam and we all felt your pain because we knew how hard you'd worked. Why are you so open about not getting through?
I've been a grad for just over two years. I underwent the registration process mid-year and was just 1% off passing. A lot of people don't apply for it so soon after graduating. I'm proud I gave it a shot – and I know I'm not the only one who didn't make it through. It's a very rigorous process – this is a profession that involves juggling multiple skillsets – and there's no shame in not making it first time around.
When will you get another chance at it?
The aim is to retake it in April 2020. There are only two exams a year.
What does the full registration process actually involve?
You need 3300 hours of logged hours across a number of skills – with experience on different aspects of the project lifecycle, from briefing and documentation, to contract administration. As well as recording all that in a log book, you need to submit a statement of experience, then sit a 70-minute, 45-question, multiple choice exam. And if you pass that, you get an interview with two architects, who present hypothetical situations you have to respond to.
It sounds full-on! Why did you start going through the registration process straight away?
I started at VIA in the year between my Bachelors and my Masters. I had a work experience subject for two months that I did at VIA, and then they kept me on. I worked for a year full-time, then stayed on part-time during my Masters. I basically had three years of experience before I became a graduate – enough hours to begin the registration process. A lot of people don't get contract administration experience at an early stage, but because I had it, I didn't hesitate.
How has the team at VIA helped you through the entire process?
Quentin [an Associate] is my official VIA mentor – we do monthly catchups and I can talk about anything. But [Directors] Lin and Mark have also been really supportive, as well as Basa [our Senior Project Coordinator]. It's the benefit of being in a medium-sized practice: senior staff are really approachable, and we have specialists in different areas so you can get a broad range of knowledge from people.
In terms of registration preparation itself, Gamze [Architect] has been catching up with me weekly to run through practice questions, and going through the theory and process. She couldn't believe I missed out by 1%. When we were doing the practice questions, I was getting more right than she was! I felt I knew the content, but what's important with the exam is the way it's written, and being able to interpret the question and choose the right response in that instance. Half the battle is weaving through a complex scenario.
As part of the registration process you have to state your goals. What were yours?
I kept it simple because I plan to stay at VIA for a long time and develop my skills. But in the long-term I'd like to have my own business, because my cousins are already asking me to help them design their houses – it's inevitable for people in my industry! I'd also like to design and build my own home, or do an extension on a house in Moonee Ponds.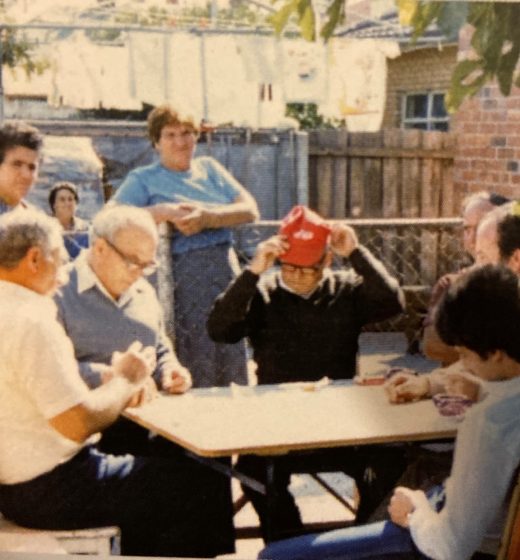 Why Moonee Ponds? Because it's an up-and-coming Melbourne suburb?
It's a really beautiful area, but it's because of family connections. My grandparents lived there, my mum grew up there and we still have properties there. My family actually had four houses in a row: Mum's uncle, her aunty, my grandparents, and then her other aunty. There was an open gate at the back with dozens of kids running around, and a great community feel.
Photography in the VIA Studio by Lliam Murphy. Retro photograph supplied by Michael Zumbo.